Description
The UH9080 is the latest CB Radio in the Trade Quality Professional Series of UHF Radios. This compact and durable mobile radio provides the best communication on road while keeping you connected even in the most remote locations. The UH9080 is a remote head UHF Mobile with large LCD Display solution ideal for drivers of 4WD and Motorhomes where size is an issue. The Remote head unit can be mounted on the roof or dash of inside the vehicle and features Instant Replay allowing you to record and replay up to one minute of recent received signals ensuring important transmissions are not missed.
What makes the UH9080's unique is the innovative Smart Mic Technology with Large LCD Display. Smart Mic Technology is equipped with a 3-Way Smart Key and Built-in Dynamic speaker. With a front face speaker in the microphone and a speaker in the base you will receive optimum voice quality ensuring you never miss a transmission.
The embedded BearCat engine of the UH9080 makes it a UHF and Scanner in one allowing you to scan unencrypted analogue UHF Police/Fire & Ambulance frequencies, UHF CB channels and user programmable channels at the same time. Triple Watch, open scan and group scan give seamless communication across all the channels. Close call provides RF capture of strong/close UHF signals. Also, the Instant Replay Function enables you to record & replay up to 1 minute of recent received signals.
The UH9080 is also equipped with the latest technology "Voice Enhancer". Voice Enhancer allows you to choose from 4 different audio settings (Normal, Bass, Mid-Range and High) to provide a Natural Voice Enhancer for performance second to none.
Only Uniden can bring you this technology – Voice Enhancer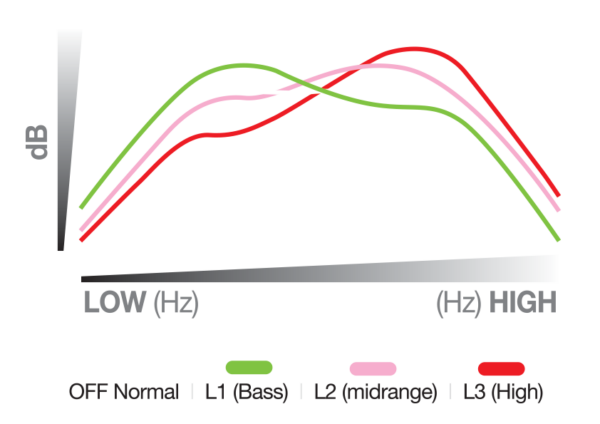 The unit has a Remote Speaker Microphone with a built-in Large LCD Backlit Screen, which allows you to control all functions and features remotely, including volume and Power On/Off. Choose from 7 backlit display colours and 3 brightness levels for easy viewing at night, low light situations or just to suit your personal preference. This unit also features Instant Channel Programming and Recall at the touch of a button which is located on the MIC.
Built for rugged Australian and New Zealand conditions, the UH9060 compact size makes it ideal for the truck drivers, 4WD Drivers, and Caravan Drivers where it can be installed anywhere in the vehicle. Uniden's reliability and experience in UHF makes this unit ideal for the professionals who needs to keep in touch with the outside world. The UH9080 is not only a CB Radio but has a built in Scanner with over 100 Extra receive only channels to pick up important frequencies.
The CB Radio is also 12 / 24 voltage compatible meaning the CB radio can be installed in almost any vehicle.
The UH9080 is a 5W CB Radio with built MasterScan® technology allowing you to seamlessly communicate on not just one channel but a group of channels. If your current channel is interrupted by others outside the of the group, all radios in your group will automatically hop to a new clear channel allowing for seamless uninterrupted communication to continue.
Please Note For Stock Availability please emailsales@uniden.com.auwith your postcode and we will advise your closest store
Specifications subject to change without notice.
80 UHF Narrowband Channels*
Mini Compact Size: 24.8mm(H) x 126.5mm(W) x 99.8mm(D)
5 Watt Maximum TX Output Power
Police and Fire Frequencies
Built-In AVS Circuitry
Voice Scramble Function
Master Scan
Voice Enhancer
Smart Key
100 Extra Receive Only Channels (400-520MHz in 12.5kHz steps)
10 Different Call Tones
BearCat Engine
Instant Replay Function
Remote LCD Speaker Microphone
LCD display with 7 Backlit Colours
Roger Beep Function On/Off
External Speaker Jack
5 Level Preset Squelch
Channel Select
Instant Channel Programming
One Touch Instant Channel Recalling
Triple Watch
Group Scan and Priority Channel Watch
Open Scan
Duplex Capability
Built-In Selective Calling
SELCALL Feature
Scan Channel Memory On/Off
Separately with Open Scan and Group Scan
104 Additional DCS Codes that are User Selectable
Designed and Engineered in Japan
Built for Rugged Australia and New Zealand Conditions
1 x UH9080 Radio
1 x Remote LCD Speaker Microphone
1 x Microphone Hanger
1 x 2 Metre Extension Cable
1 x Side Mount Bracket
1 x Mount Bracket
1 x DC Power Cord with Fuse